The Elm Cottage, Manitoulin Island
Book now to reserve your cabin and enjoy all that summer at Timberlane offers. Plan an early-morning fishing adventure, complete with guide, or relax on your deck -- it's all up to you!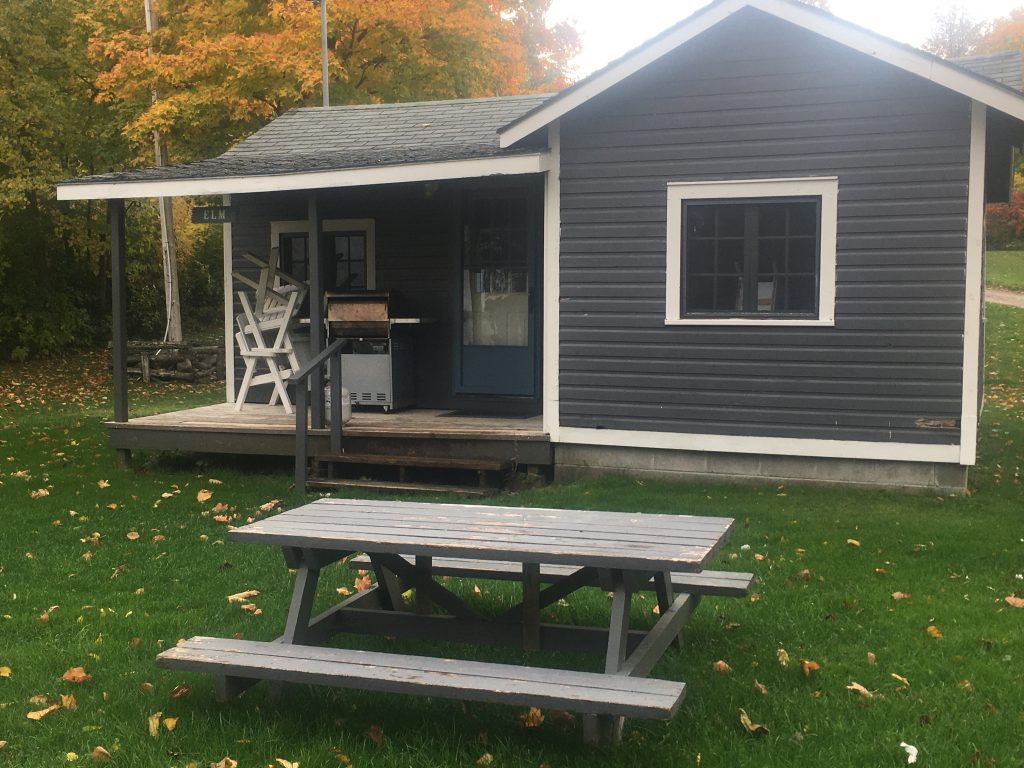 2 bedroom Waterview
Half-kitchen*
One Double Bed, single bunk bed and single bed
Full Bathroom
*all cabins are equipped with a refrigerator, hot plate, bar sink, microwave oven, coffee maker, barbecue and picnic table.
Interested in searching all available cottages? Search here.
Do you prefer to speak to us to book your cottage? Call us now
The Elm cottage accommodates up to 5 guests.
Minimum 2-night stay.
All rates are listed in Canadian funds ~ U.S. currency is accepted at current exchange rate ~ taxes not included
Two day minimum stay ~ Please call for large group or family bookings ~ 1.800.890.4177.
CANCELLATION POLICY
Deposits are $100 per guest (daily booking) or $250 per guest (weekly booking). Full refunds require a minimum of 30 days advance notice. After this time, your deposit is returned at 75% up to a maximum of 14 days before booking.
PET POLICY
Pets are welcome at a $25 one-time charge per pet. Please call for pre-arrangement and pre-approval.
DRESS CODE
Dress as casually and comfortably as you wish; we're not fancy here.
Cottage Manitoulin
Timberlane Lodge located on beautiful Manitoulin has cottages available for rent. Whether you require a smaller, 1 bedroom cottage, or a larger 4 bedroom cottage for a family, we have something for everyone!